Profit Potential with the Magnesphere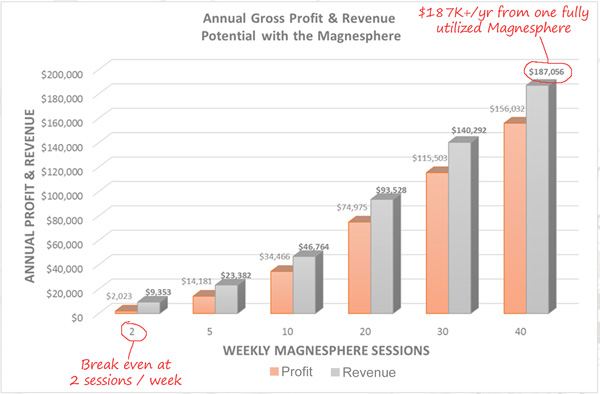 Would you like to get a more detailed, custom profit calculation for your business? Click the button below to go see how the profits could stack up for your business.
The Magnesphere™ is intended to enhance feelings of relaxation, and is not intended to diagnose, treat, cure, or prevent any disease.
"An ounce of action is worth a ton of theory."
— Ralph Waldo Emerson